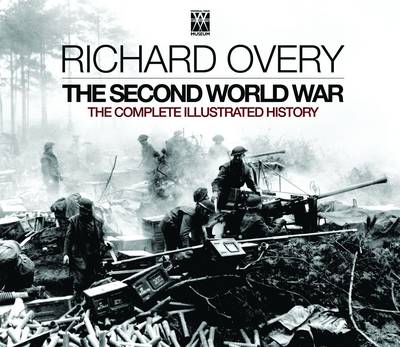 SECOND WORLD WAR: THE COMPLETE ILLUSTRATED HISTORY by OVERY, RICHARD



List Price: HK$ 375.00





¡@ISBN
9781847324511
¡@Subject
WAR HISTORY
¡@Publisher
CARLTON BOOKS
¡@Publication
2010
¡@Edition
Hardcover
¡@Version
Original
¡@Description
The Second World War: The Complete Illustrated History covers the whole six-year global conflagration that shattered and then re-shaped the world. From the German blitzkrieg against Poland in September 1939, to the surrender of Japan following the dropping of atomic bombs almost exactly six years later. Written by the leading Second World War historian Richard Overy, each spread introduces another fascinating aspect of this world-encompassing conflict.