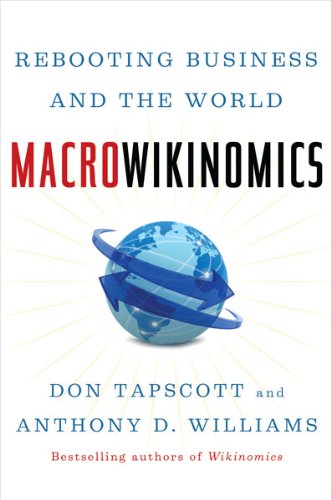 MACROWIKINOMICS: REBOOTING BUSINESS AND THE WORLD by TAPSCOTT, DON;WILLIAMS, ANTHONY D.



List Price: HK$ 171.00





¡@ISBN
9781591843726
¡@Subject
BUSINESS & FINANCE
¡@Publisher
PORTFOLIO PENGUIN
¡@Publication
2010
¡@Edition
Paperback
¡@Version
Original
¡@Description
The sequel to the groundbreaking and bestselling Wikinomics, with new ideas and applications for mass collaboration. In every corner of the globe, businesses, organizations, and individuals alike are using mass collaboration to revolutionize not only the way we work, but how we live, learn, create, and care for each other. You'll meet innovators such as: An Iraq veteran whose start-up car company is "staffed" by over 45,000 competing designers and supplied by microfactories around the country.