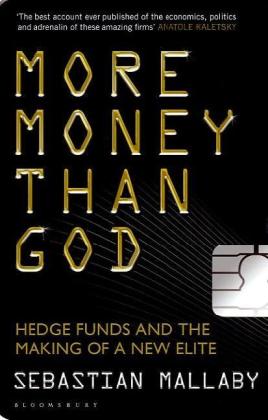 MORE MONEY THAN GOD: HEDGE FUNDS AND THE MAKING OF A NEW ELITE by MALLABY, SEBASTIAN



List Price: HK$ 225.00





¡@ISBN
9781408807347
¡@Subject
BUSINESS & FINANCE
¡@Publisher
BLOOMSBURY
¡@Publication
2010
¡@Edition
Paperback
¡@Version
Original
¡@Description
Wealthy, powerful, and potentially dangerous, hedge-fund managers have emerged as the stars of twenty-first century capitalism. Based on unprecedented access to the industry, "More Money Than God" provides the first authoritative history of hedge funds. Anybody pondering fixes to the financial system could usefully start here: the future of finance lies in the history of hedge funds.