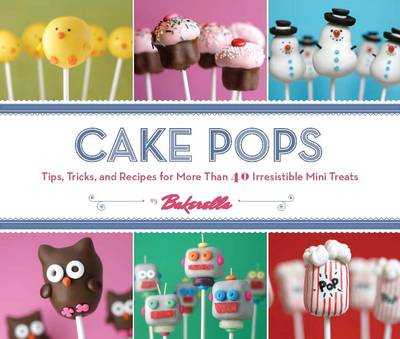 CAKE POPS BY BAKERELLA: TIPS, TRICKS, AND RECIPES FOR MORE THAN 40 IRRESISTIBLE MINI TREATS by DUDLEY, ANGIE;



List Price: HK$ 200.00





¡@ISBN
9780811876377
¡@Subject
FOOD AND DRINK
¡@Publisher
CHRONICLE BOOKS
¡@Publication
2010
¡@Edition
Hardcover
¡@Version
Original
¡@Description
What's cuter than a cupcake? A cake pop, of course! Wildly popular blogger Bakerella has turned cake pops into an international sensation! Cute little cakes on a stick from decorated balls to more ambitious shapes such as baby chicks, ice cream cones, and even cupcakes these adorable creations are the perfect alternative to cake at any party or get-together!