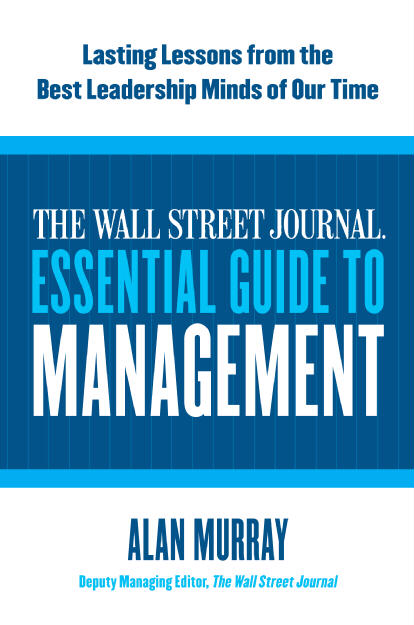 WALL STREET JOURNAL ESSENTIAL GUIDE TO MANAGEMENT: LASTING LESSONS FROM THE BEST LEADERSHIP MINDS OF OUR TIME by MURRAY, ALAN;



List Price: HK$ 170.00





¡@ISBN
9780061840333
¡@Subject
BUSINESS & FINANCE
¡@Publisher
HARPER
¡@Publication
2010
¡@Edition
Paperback
¡@Version
Original
¡@Description
From the Wall Street Journal comes the definitive guide to how to be a successful manager. The last century has seen an explosion in the study of management practices. Management guru Peter Drucker called it ¡§the most important innovation of the 20th century.¡¨ In this never before seen offer, the Wall Street Journal offers us a guide to truly effective management.